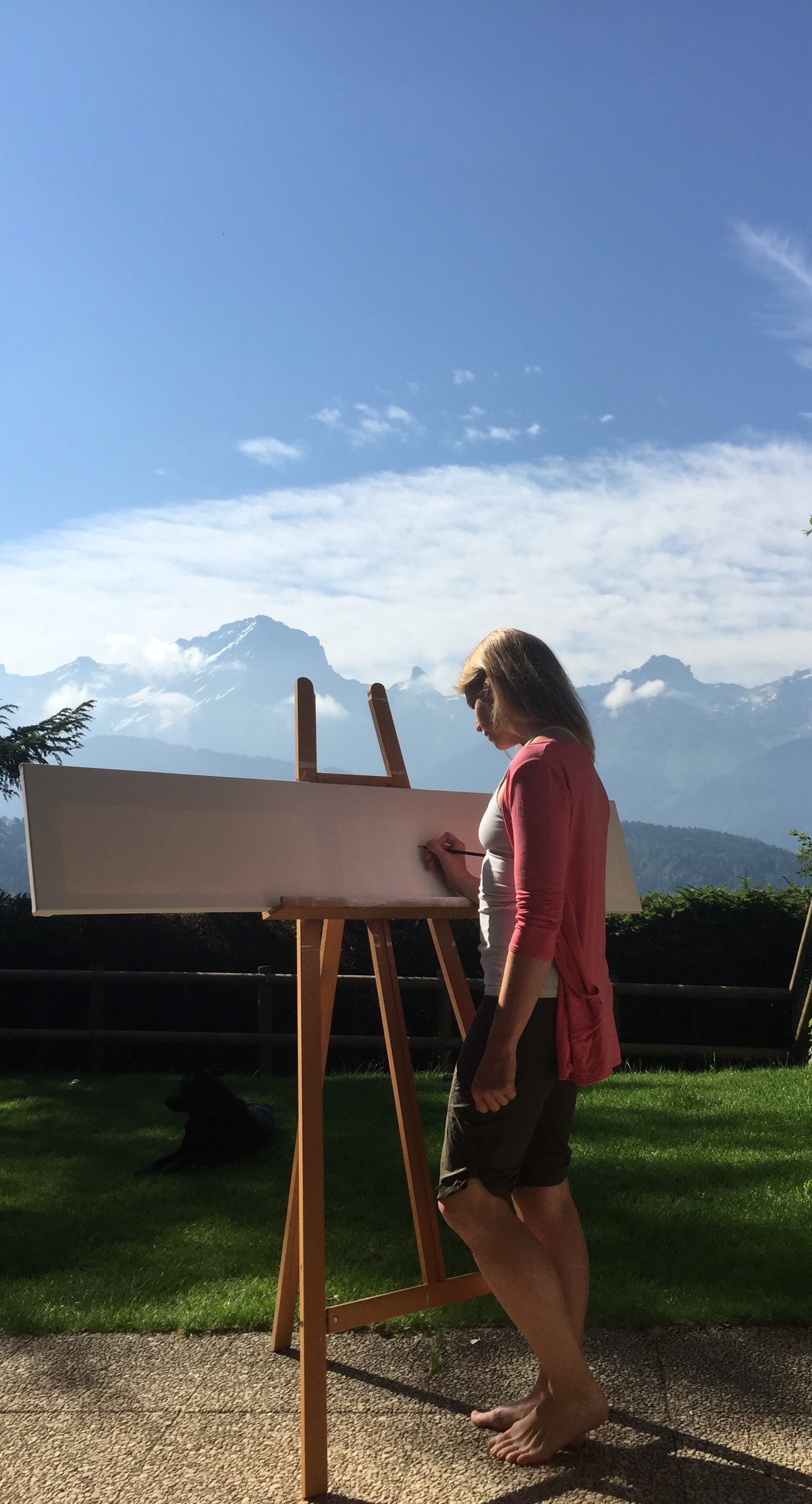 Cat Saunders is a British artist based in the Swiss Alps. Cat has always had a strong creative side since school. After school she continued into higher education completing an art foundation course and then studying Design whilst at University.
Over the years her paintings have evolved and currently she creates stunning mountain views using many types of metal leaf on white cotton canvas. Cat prepares every frame and stretches her own canvas to achieve the perfect surface to work on. With her high attention to detail and technique perfected over the years Cat creates pieces that are of a high quality that you will enjoy for many years to come.
As Cat uses metal leaf this can change over time some pieces are sealed with a anti-oxidation spray but others are not. It really depends on if you want to see the metal evolve naturally over time or try to keep it in the original state.
In 2017 she set up Galerie Alpine Association with four other artists and they together run a gallery in Villars sur Ollon supporting up and coming artists.
In September 2018 she had a successful solo show at Atelier 12, Ollon.
In November 2018 she released her first limited edition prints which you will find for sale in her online shop.
In December 2018 she started exhibiting at the Royalp 5* hotel and spa.
"The atmosphere in the mountains is always changing, from when the sun rises to sunset you experience the changing moods of the mountains. In my work you see the mountains in different lights, when the metal leaf catches the light it is like the sunlight catching the mountains and then casts a shadow over them as you move around."